Tonight MPs will start voting on the Brexit Bill, to trigger Article 50. Caroline Lucas, MP for Brighton Pavilion and former Oxfordshire County Councillor, explains why she wants to work together to stop Britain suffering the worst effects of Brexit.
In Parties must work together to stop the UK falling off a Brexit cliff edge, Caroline Lucas said: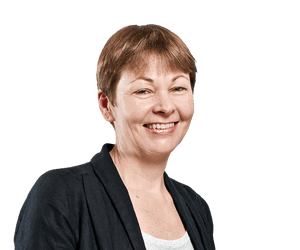 The Conservatives' extreme Brexit essentially means sacrificing membership of the single market at the altar of limiting free movement. The economic risks are huge and our public services are at threat from a government willing to engage in a race to the bottom on corporate taxation. The NHS is suffering badly now – imagine what it will look like without EU nationals working in it, and if the government cuts taxes even further and has even less money to spend on it.

Such a vision for Britain's future is chilling, but it is not inevitable if those who want something better are prepared to put aside their differences in the name of cooperating to get the best deal for the country. Labour's failure to participate in this process has handed the Tories a massive advantage. By promising early on that they would vote unconditionally to trigger article 50, the Labour party has capitulated to the government.

As the co-leader of a party that stands for environmental, social and economic justice, I will not support a government offering no assurances to EU nationals living in Britain, threatening the funding of our public services, and planning to end our membership of the single market and customs union.
Do you like this post?
---